Complete your roofing project with custom stack, curb and wall flashing from All Pro Roofing.
Based in London, we service building owners, Property Managers, Architects, throughout all of Ontario.
The Cool Zone™
The Cool Zone roofing system is ideal for rooftop photovoltaic installations. Prefabricated flashings help ensure watertight coverage for roof-penetrating support structures. The Cool Zone membrane provides long-term, maintenance-free protection beneath any type of mounting system.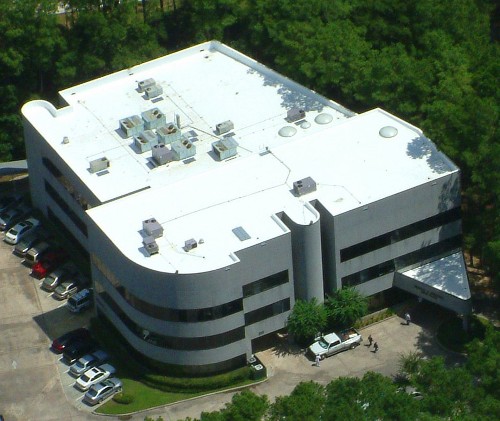 Custom Prefabricated Deck Sheets
Duro-Last's deck sheets are prefabricated in sections up to 2,500 square feet to fit every roof exactly to its specifications. Up to 85% of the field seams are completed under ideal factory-controlled conditions, eliminating waste, saving on labor, and preventing leaks.
Duro-Last's Exclusive Two-Way Vents
Duro-Last's breather vents help control negative air pressure. These vents also provide a means of escape for condensation that occurs in the roof assembly.
Custom Prefabricated Stack Flashing
Duro-Last's stacks are also custom prefabricated under ideal factory-controlled conditions, from 1″ diameter to any required size. Factory prefabrication reduces field labor costs and leaks common to site-created flashings.
Custom Prefabricated Curb Flashing
One-piece custom prefabricated curb flashings are made to the exact size of the units on your roof. Other systems require hand cutting and the fitting of as many as eight pieces of material for each curb. The result? Less labour and a more efficient installation.
Custom Prefabricated Parapets & Wall Flashing
Parapet and wall flashing details are prefabricated to fit these surfaces exactly, eliminating on-site labour and material waste. If required by the project, flashings can be made to completely wrap the parapet, providing waterproof protection against leaks related to aged wall surfaces.